Featured Item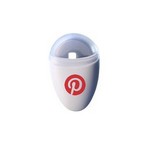 Ulla Smart Hydration Reminder
Ulla - the world's first hydration reminder bottle attachment! Drink 3-times more water, get healthier, have more energy and avoid headaches with Ulla - your personal hydration coach. Ulla can be moun...
$25.14 - $26.34
IQ Total Source
At IQ, we work with organizations such as yours to achieve marketing objectives. Either browse our website on your own or contact us and we will take a consultative approach to identify your advertising objective and come up with product ideas that will meet the needs of your organization.
With 1000s of selections, IQ Total Source offers branded merchandise to fulfill all of your needs.

Put our knowledge about promotional products to work for you. With high quality promotional products, fast delivery times, and prices to fit all budgets, we will provide customized, relevant recommendations for you. Simply take a look around or contact us now and we'll do the shopping for you!
If you have any questions, please feel free to contact us at 866-628-0150 or email us at printservices@iqtotalsource.com. Thank you and enjoy!